Seeking fairness and justice for all in the face of trying times
The passing of a loved one is always an emotional time. This is particularly true when there exist strained relationships either between the deceased and their survivors or between family members themselves. To make matters worse, tense feelings, resentment, or old grudges can often lead to poor decisions when it comes to handling the estate of the passed loved one.
This is where estate litigation comes in. To help survivors resolve disputes with assets such as property, possessions, or money, a qualified and experienced litigation team is crucial. Because the issues are often more emotional than business-related, litigation specialists are sensitive to family dynamics, and the raw emotions often involved with a fair division of assets and responsibilities
In an ideal world, there is little to no conflict when it comes to settling an estate, and in most cases, there isn't. Unfortunately, problems do arise. The first thing an estate litigation lawyer will explain is how the law works and what steps need to be taken to come to a resolution. Furthermore, they will make clear that they not only work for the estate, but for all of the beneficiaries as well as any third parties that have a keen interest.
The person, the estate litigation lawyer, will work most closely with is the person assigned as the executor of the deceased's estate. Their priority will be reinforcing the wishes of the recently passed loved one and possibly addressing such situations as:
Examining the validity of the will if one exists
Interpreting provisions of the will
Managing assets
Overseeing how the division of the estate's assets proceed
Addressing any issues related to individuals who have taken assets of the estate without permission
Handling disputes involving shares of the estate by dependents or other beneficiaries
Dealing with any family law issues connected to the estate
Responding to individuals or entities who feel that have a claim to part of the estate
In working on behalf of a beneficiary—as opposed to the estate or executor—an estate litigation attorney will:
Provide input in regards to the validity of a will if one exists
Help secure specific assets for a particular beneficiary who feels they have a valid claim
Assess how properties and assets are distributed should there be a question
Consider exceptional circumstances surrounding estate claims due to dependency
Serve as arbitrator in the management of funds connected to the estate
When it comes to third parties who have expressed a request or interest in the deceased's estate, the litigation lawyer will act in accordance with the law to determine the validity of outside claims and react appropriately.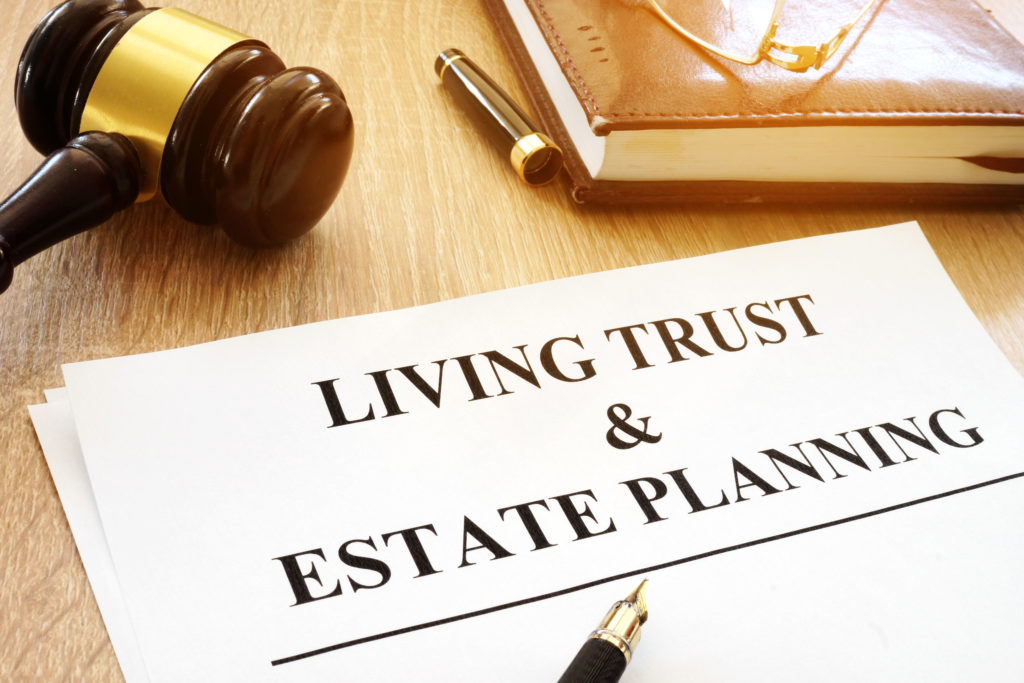 What if there is no will or named executor?
In situations in which the deceased did not leave a will or assign an executor for their estate, the state will appoint an individual to administer the estate as it enters probate.
With the assistance of the estate litigation team, the executor will submit a death certificate to the government, who will then verify that the deceased has indeed passed on. They will then determine that the administrator is qualified to represent the estate and send documentation confirming that the executor officially represents the estate.
What happens when disputes cannot be resolved?
This is where probate litigation comes into play. When aggrieved parties feel there was wrong being done in the handling of an estate, an estate litigation lawyer will guide the beneficiaries through the court system to resolve such issues as:
Administrator appointments
Contested wills
Executor fee disputes
Surviving spousal claims
Guardianship issues
Formal accounting of assets and expenses
Removal of trustees in those cases where a will forms a trust
The estate litigation team will handle investigating and researching claims and legal details set in the will or estate law. They will then file the appropriate petition to the court that states the relevant facts and laws. From there, litigation officially enters the discovery phase in which evidence is sought and examined. This includes document subpoenas, bank statements, and sworn depositions. Before a case is brought to full trial, the judge will usually order the parties to enter mediation—a non-binding and non-adversarial resolution process. Parties will meet with a mediator who is typically a lawyer or retired judge to see if disagreements can be worked out without the expense of a full trial.
Should mediation fail, the next step is preparing for the trial. This will include obtaining depositions from expert witnesses when applicable, re-examining the evidence, subpoenaing witnesses and obtaining statements, making opening and closing statements, and preparing for cross-examination of witnesses.
It's a complicated process, which is why ending with mediation is always the preferred outcome.
Then comes the trial—usually a "bench trial" in that it will be presided over by a judge but not necessarily a jury. Depending on the court schedule and availability, the trial may last several days, but not consecutively. Nor may the trial work out to everyone's satisfaction, and an appeal may be filed, meaning more time and expense.
In the end…
An estate litigation lawyer will do their best to make sure that everything is handled relatively when it comes to managing a recently-passed loved one's estate. The process could be simple, or it could be complicated, but either way, they will work with their clients' best interests at heart. No one wants a situation to go so far as to require a trial, but should that happen, you can count on your estate litigation team to do their utmost to attain justice for all of those involved.