Complacency, fear, and procrastination are the leading reasons why close to 57% of living Americans do not have a will. Having a will, or last will and testament, is perhaps the most significant things you can do to help protect yourself and your family. At times, it is an uncomfortable truth that we will all eventually die.
Dying without a will is putting your family, your possessions, and your last wishes in the hands of the courts and out of your control. Having a last will and testament legally protects your spouse, your children, and your assets and ensures that a court is not deciding your affairs for you.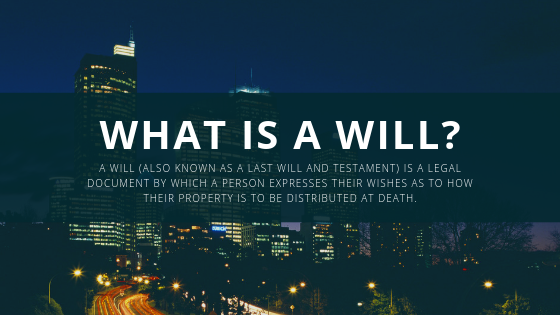 We've outlined some of the most important reasons you need to get started on creating a will as early as today:
1 – Extremely Affordable and Simple
One of the most common misconceptions of having a legal will drawn up is that they are unfathomably complex and have a hefty price tag associated with the legal formation of the last will and testament. Fortunately, neither of these misconceptions are true. When you work with an experienced lawyer, like the lawyers at Heban, Murphree & Lewandowski, LLC with over 150 combined years of experience, we can help simplify the entire process. We take time to listen and understand your wishes and ensure they are documented and legal. We have efficient and extremely cost-effective options to have your will created.
2 – Never Know When Death Will Happen
It's easy to put off the thought of death because it makes many of us feel uncomfortable. The truth and reality of the situation is that we have no way of knowing, with certainty, if we will wake up tomorrow morning. The realization of needing a will often comes too late due to our procrastination. Unexpected deaths happen daily, and death has no age limit. So, an unexpected death can happen to anyone and at any time, even if you are still young. Times of death are already difficult for loved ones; add in not having a will can further complicate matters for your family.
3 – Ease the Grieving Process
As just mentioned, grieving a death can be extremely difficult. Dying without a will, or dying intestate, personal property, finances, guardianship of children, and every aspect of your life will be left up to the courts–not you or your family. By having a last will and testament in place can help ease the grieving process because your family knows they are following exactly what you wanted, which is outlined in your will.
4 – Designate Who Is in Charge
By having a will in place, you designate who is in charge. This person can help ensure that your final affairs are in order, and how you wanted them to be done. From the financial pieces of your legacy, to the smallest possessions, you can control who gets what. In addition, you can disinherit individuals that you choose, whereas, an intestate death does not allow you to disinherit anyone. Have you thought about your pets? Without designation on who is in charge, the pet can end up at a shelter without the decision being what you wanted.
5 – Designate Guardianship for Children
One of the most important reasons to have a will is for parents. If you want to have any say in who is going to have legal guardianship of your children, having a will is crucial. Long and expensive court battles for your family and children can ensue with an intestate death. When it comes to the well-being and future of your children, you want to be the one choosing what happens with them–not the courts.
Every person's situation is different–from finances to children to personal property to pets–but putting those things in limbo can cause additional and avoidable stress on your family. If you want to take control of your final affairs or just have questions about the steps of making a final will and testament, contact us for a confidential consultation today!