Estate planning is an act of kindness towards those you love and care for the most. However, it is a common misconception that estate planning is just about money and taxes. That is simply not true. You may find yourself in end-of-life situations that require careful thought and planning to ensure your well-being and financial security. While unpleasant to contemplate, incompetency at some stage in your life is a distinct possibility. Who will take care of you when you cannot take care of yourself? These questions are effectively handled with proper planning, and a good probate lawyer in Toledo can help.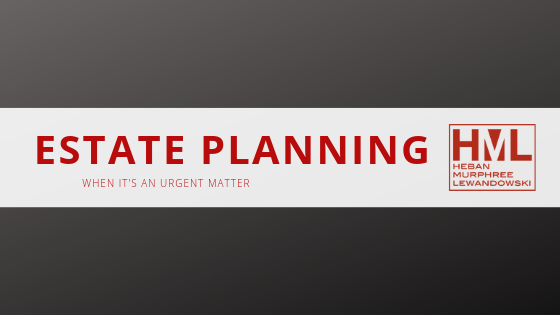 For residents of Toledo of any age, having an organized estate plan is a wise step. The need to formulate estate planning documents can be expedited by the unforeseen. One specific and unexpected event is a poor medical diagnosis. We've put together a list of steps to help make this process as simple as it can be.
Organize Financial Information For Estate Planning
Having the financial information organized is a critically important step. A notebook, or digital file, where all the information is stored can be a simple and key strategy. When the person becomes seriously ill or dies, then the information will be easily accessible for the loved ones. All financial information, assets, and retirement accounts should be in this notebook.
Select Your Beneficiaries
Next, beneficiaries should be selected. The financial accounts should have a listed beneficiary. This might be more imperative than a will, as the assets may not need to go through probate. Just as assets must be listed, so, too, should liabilities. That includes credit card debt, outstanding loans, a mortgage, and any other types of liabilities. Additionally, insurance policies should be easily accessible.
Reduce Taxes For Estate Planning
Taking steps to reduce the taxes heirs might need to pay upon the person's death is a smart decision and a thoughtful decision. There are ways to do this with a brokerage account or a Roth IRA. Some people might think about clearing some debts, such as a mortgage. If it is possible to pay it off, then this could be beneficial. It is always best to consult with a professional when it comes to these steps.
Secure Your Passwords
Finally, having all the passwords to various accounts stored in one secure location can help loved ones access these accounts after the person has died. This can be very important for several reasons, including, but not limited to, updating critical information to financial institutions and life insurance policies.
It is an unexpected shock when a person is suddenly diagnosed with a potentially fatal medical issue. For those who have not moved forward with strategies for their estate, this will add a certain amount of pressure to shore up their affairs for their loved ones. A law firm that understands estate planning can be helpful to address this unfortunate issue.
If you are in need of urgent estate planning or are planning ahead for your estate, contact us for a free consultation and an action plan.